We have 12,761 Post Offices throughout the country.
The Group's integrated omni-channel platform provides customer care and other services through three channels:
the proprietary physical network: the network of Post Offices, the specialist commercial service for business clients and the delivery logistic network for the delivery of mail and parcels;
digital infrastructure and remote contact points: all of the Group's digital properties and its Contact Centre, able to serve the entire Italian population;
physical third-party networks: around 62,000 retail outlets and the result of commercial partnership agreements for the marketing of Group products and services.
PHYSICAL Network – Post Office
31 December 2021
31 December 2020
Category
Personnel
Category
Personnel
Post Office Network macro areas
6
0.4
6
0.5
Branch offices
132
3.6
132
3,7
Post offices
12,761
48.7
12,765
51.2
Macro Areas Post Office Network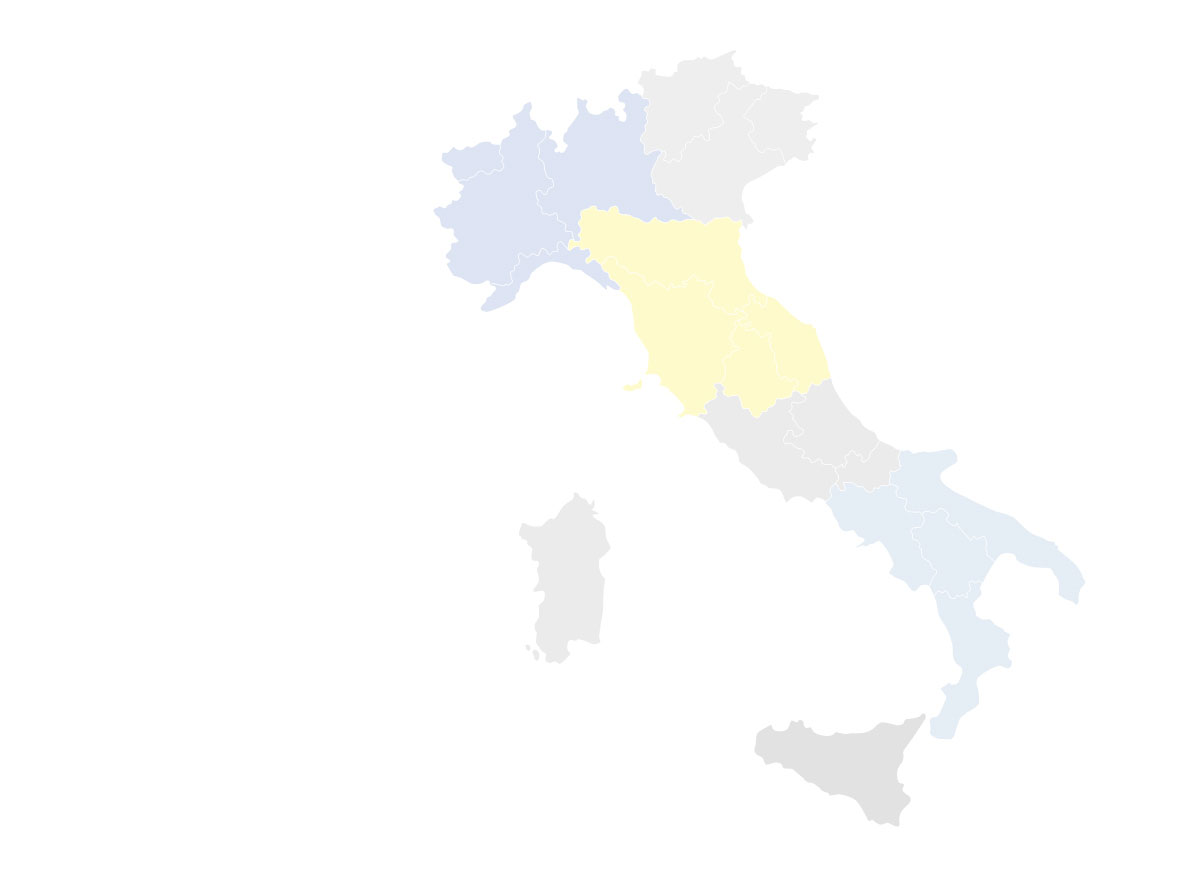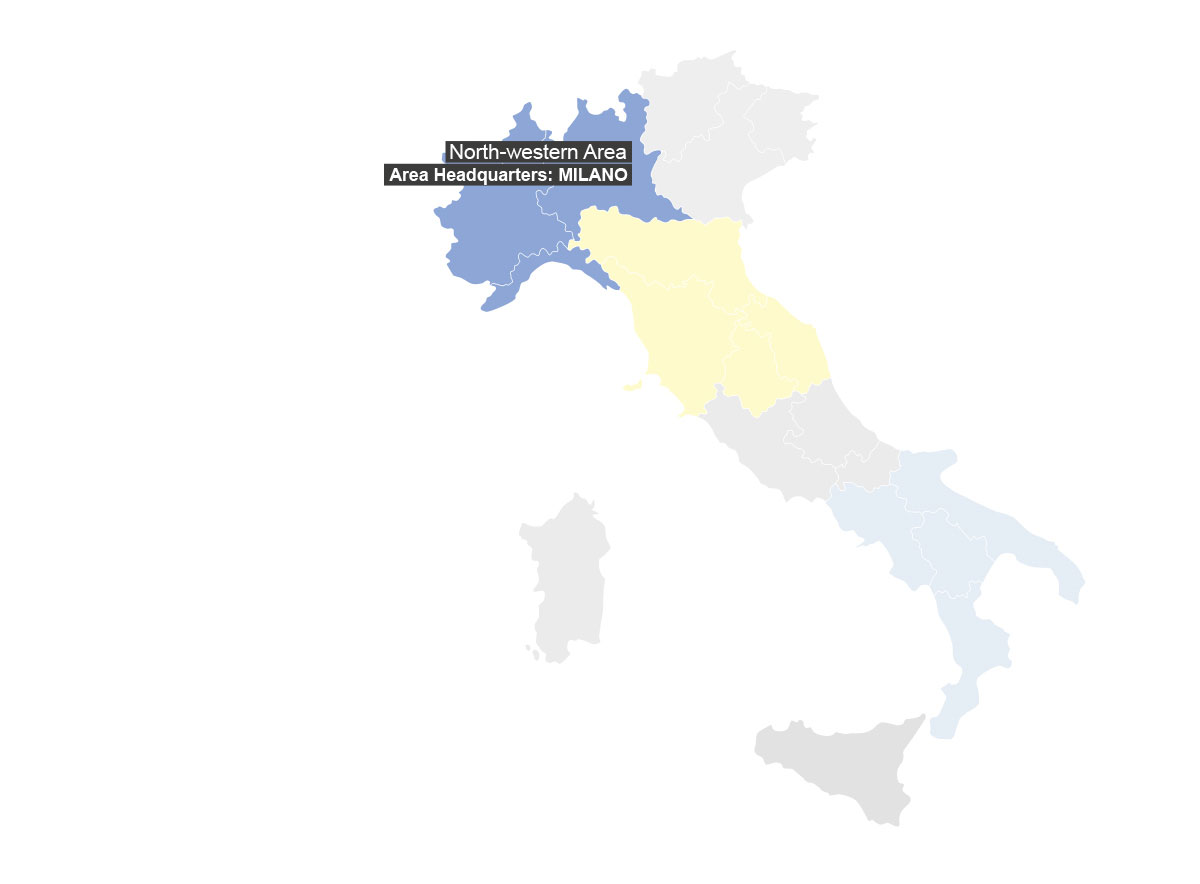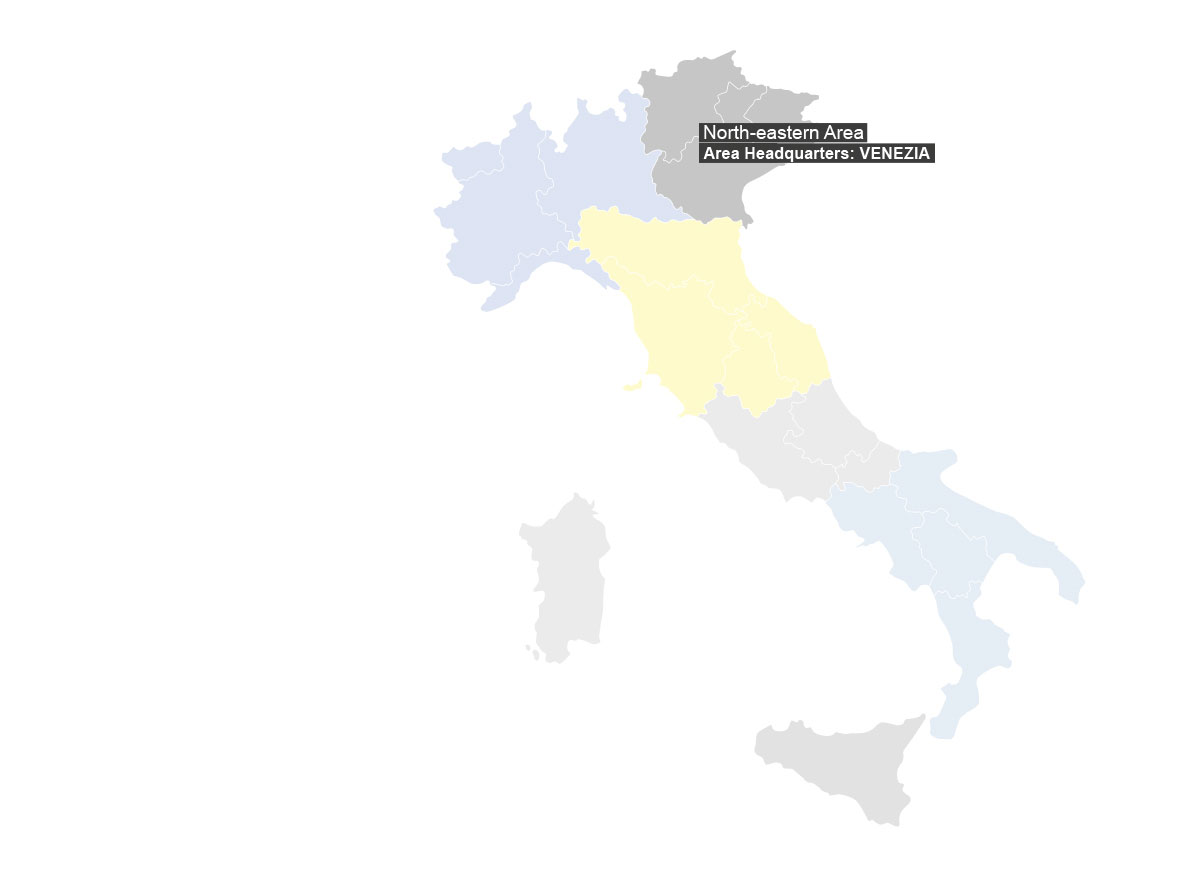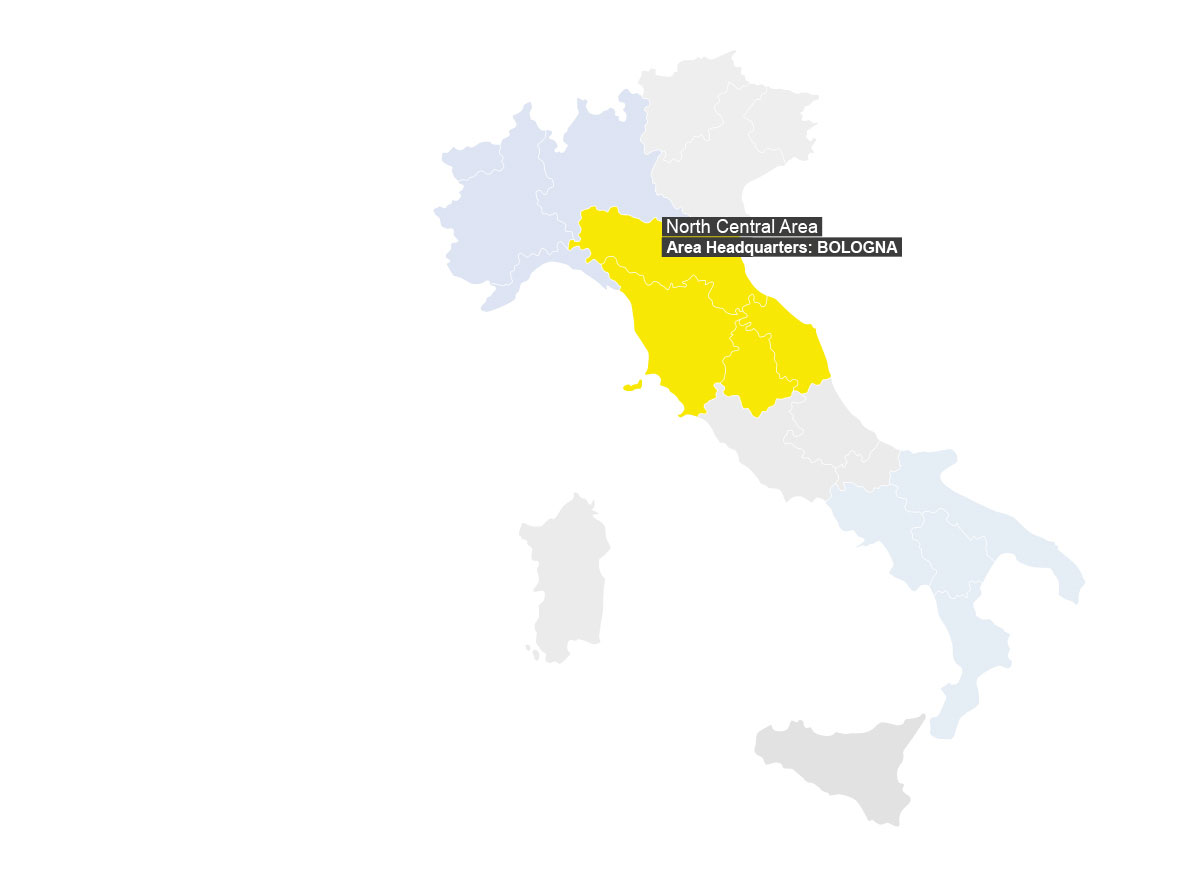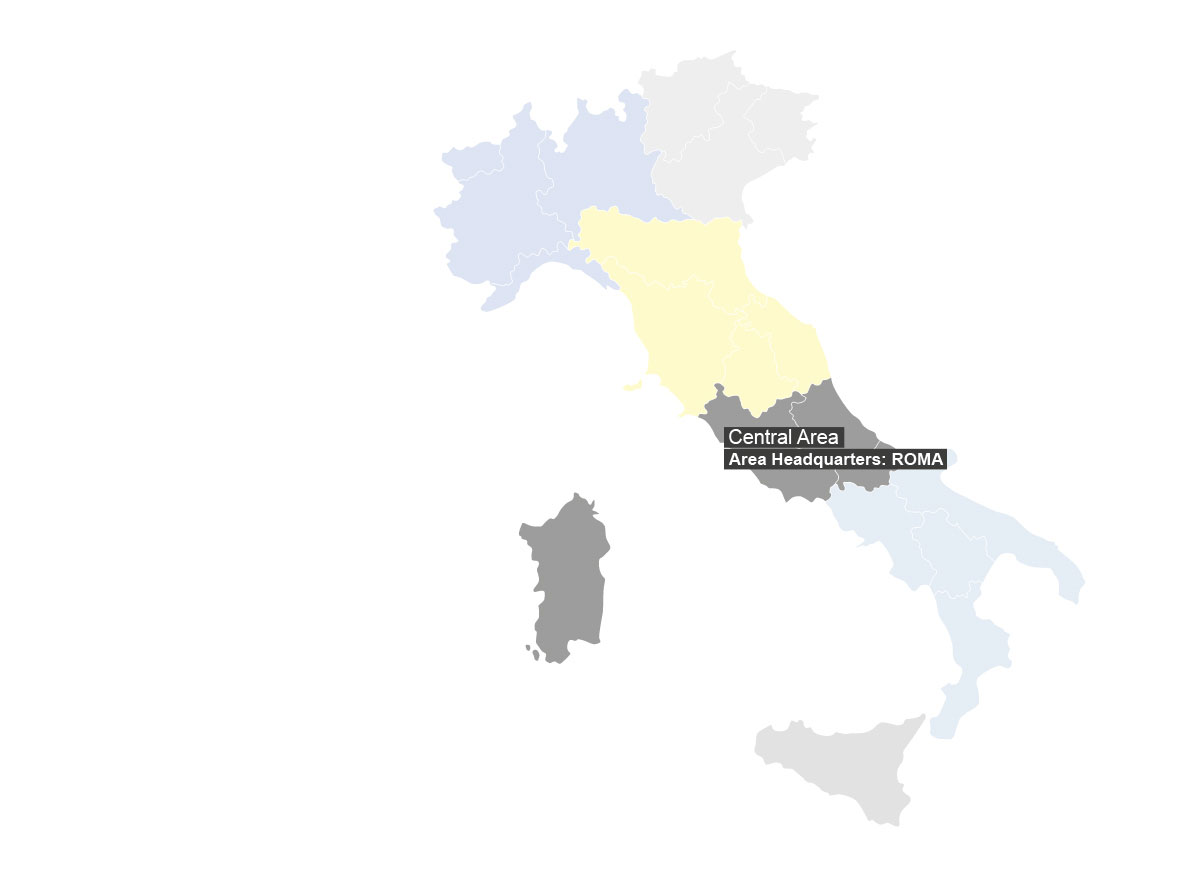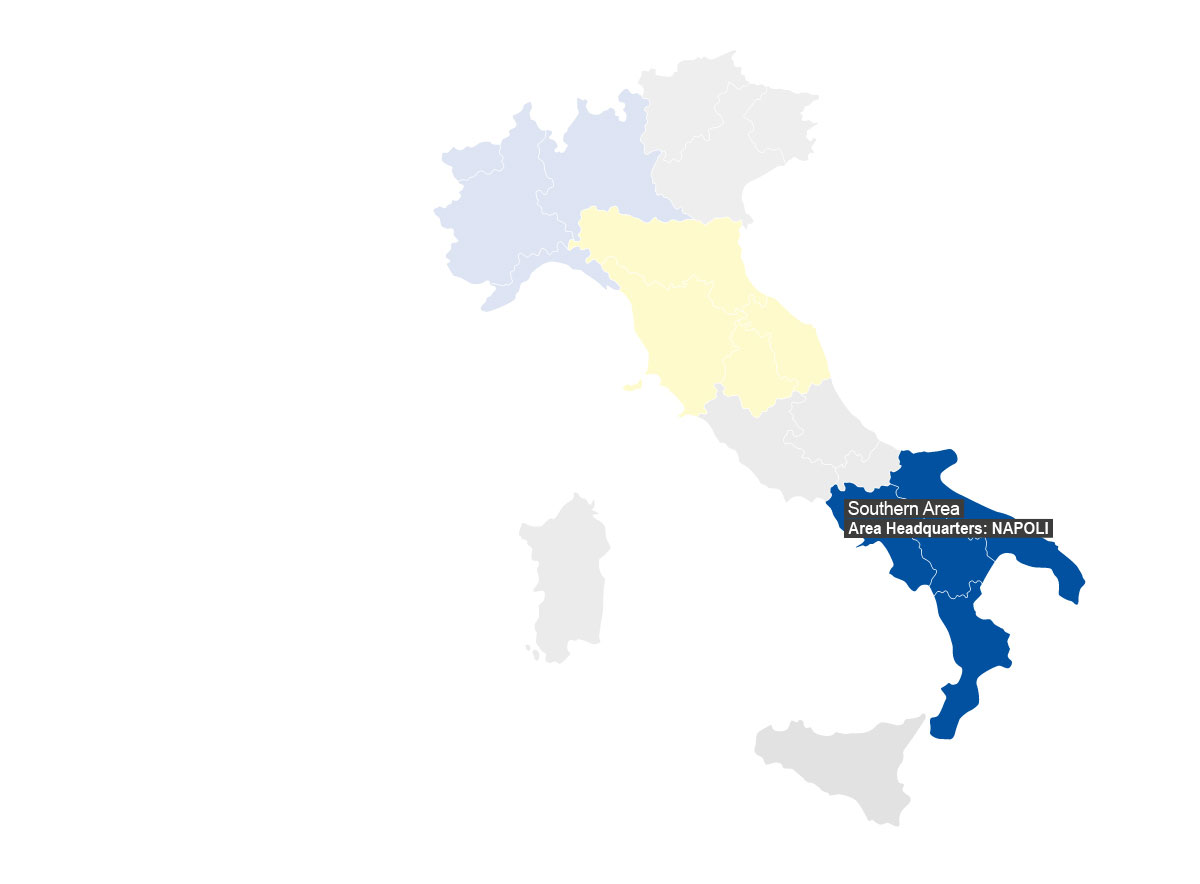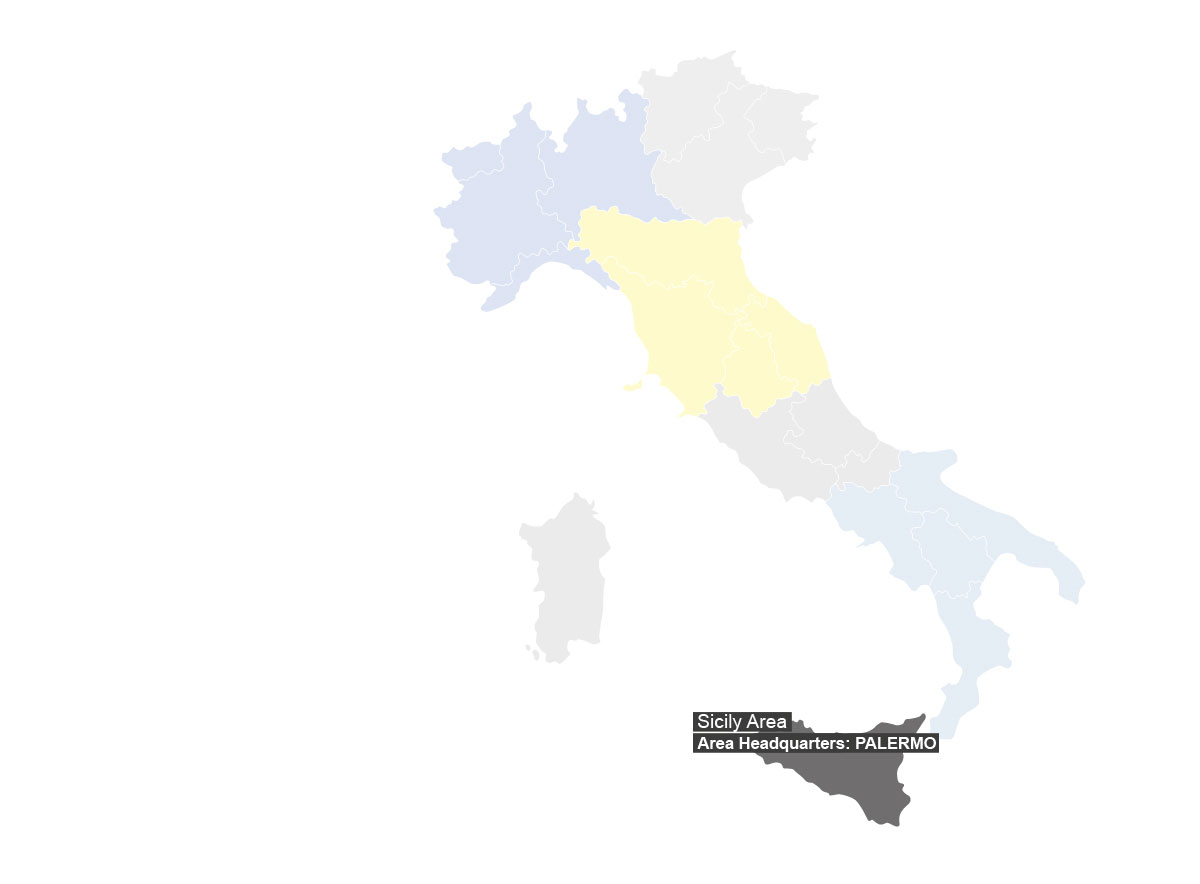 Geographical Distribution of Post Offices and Branches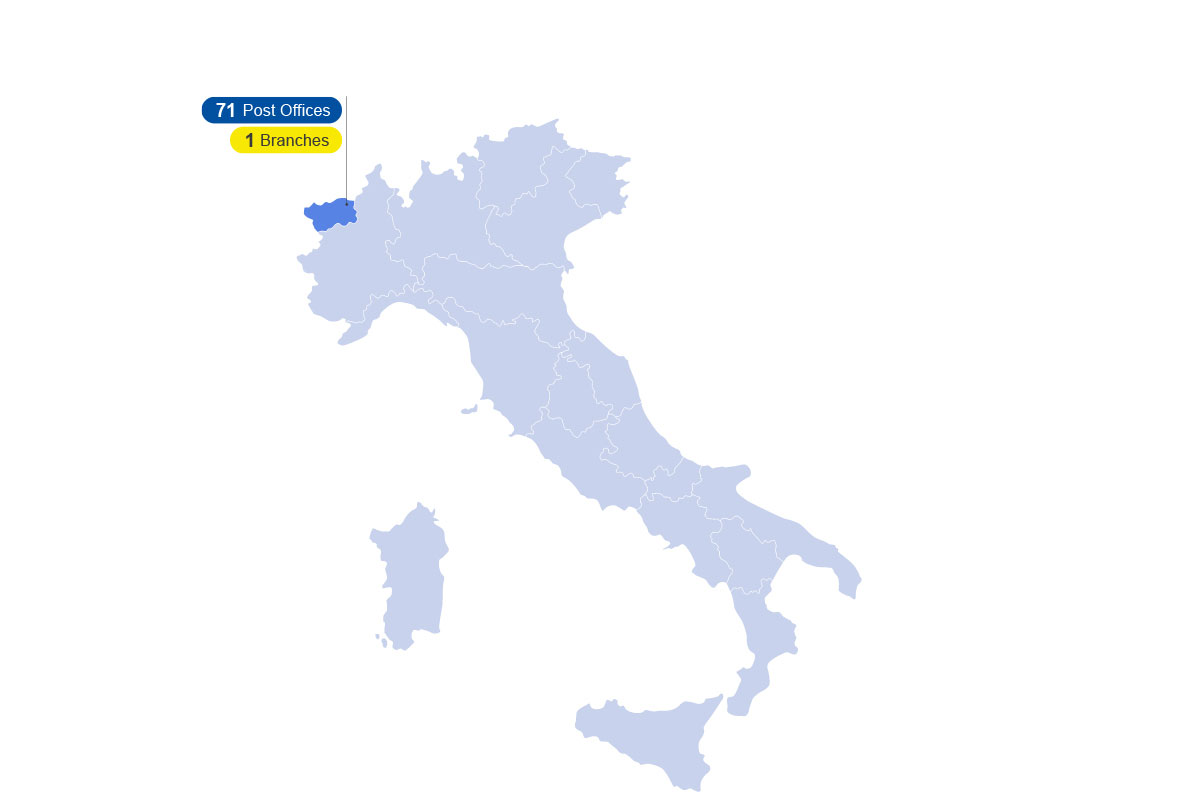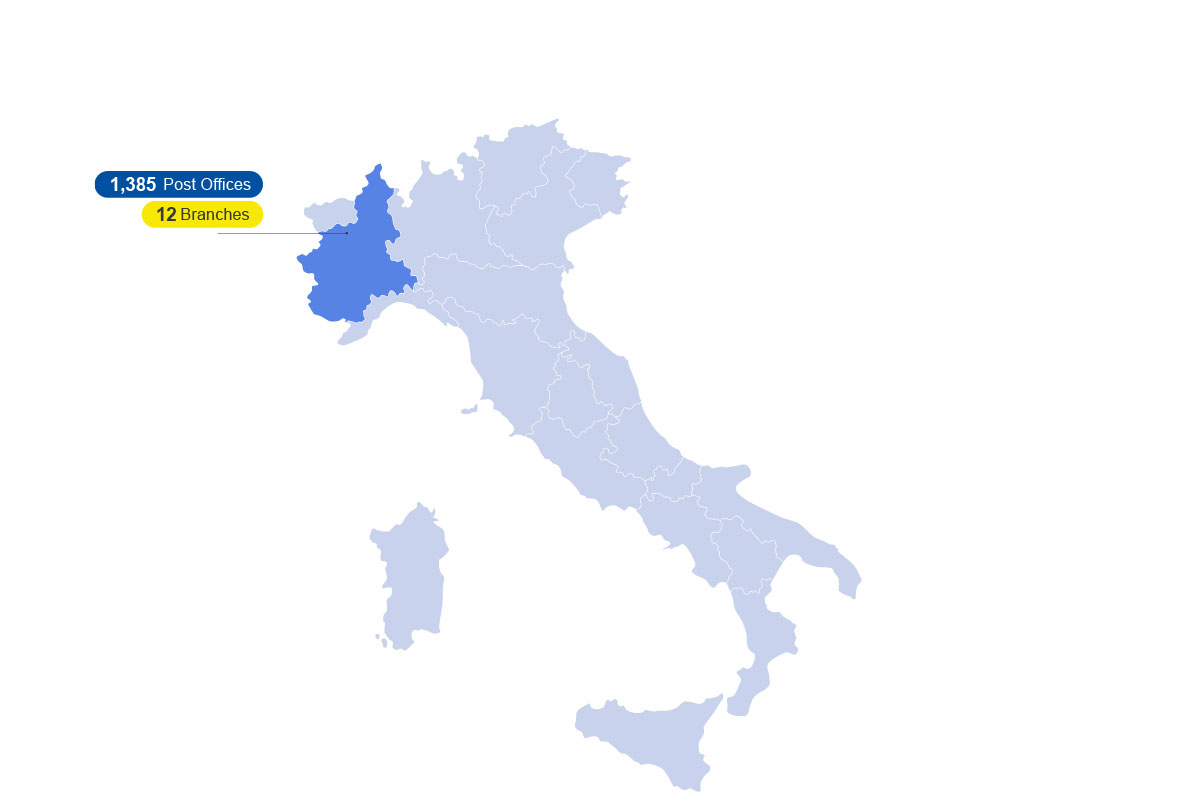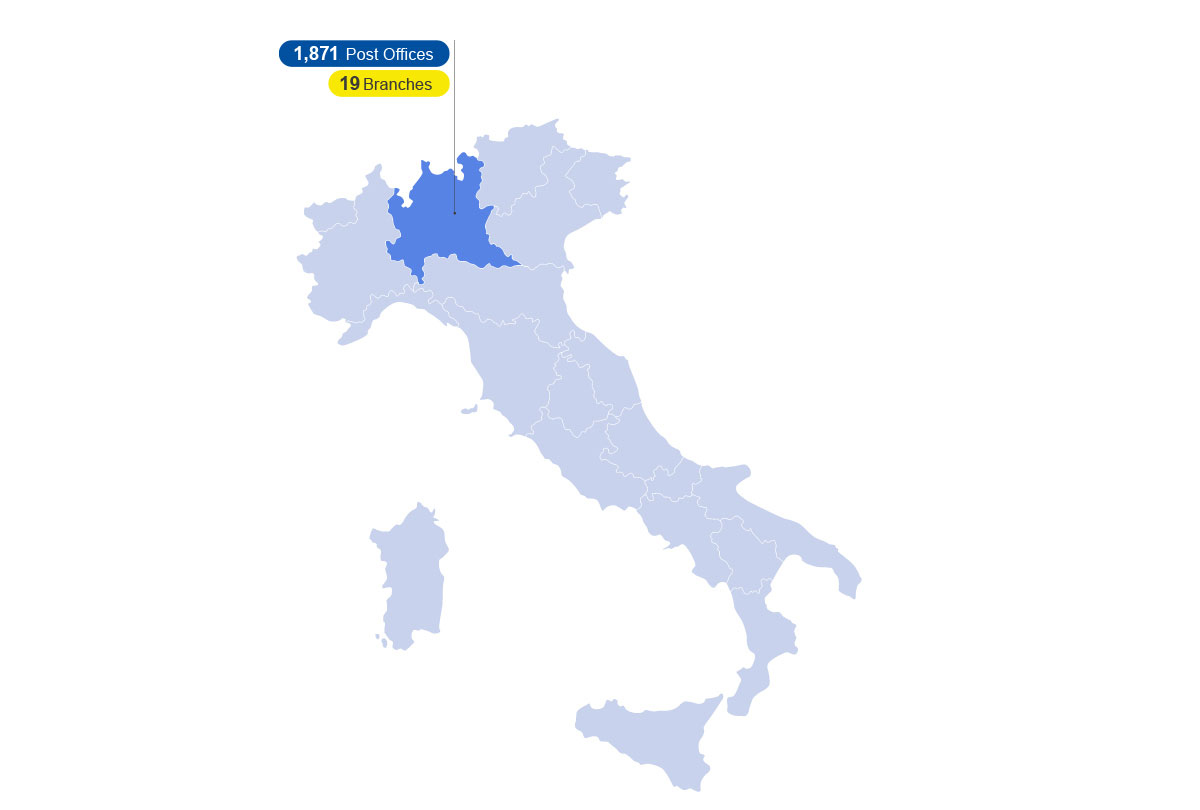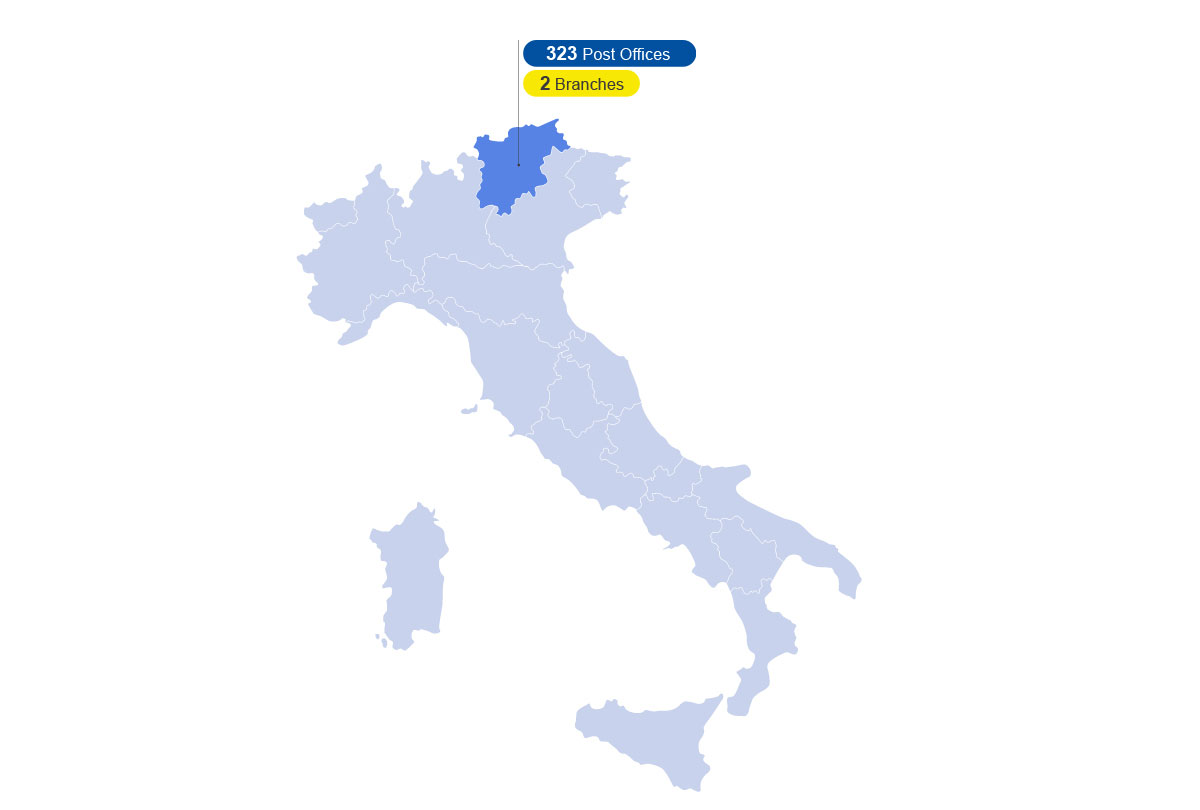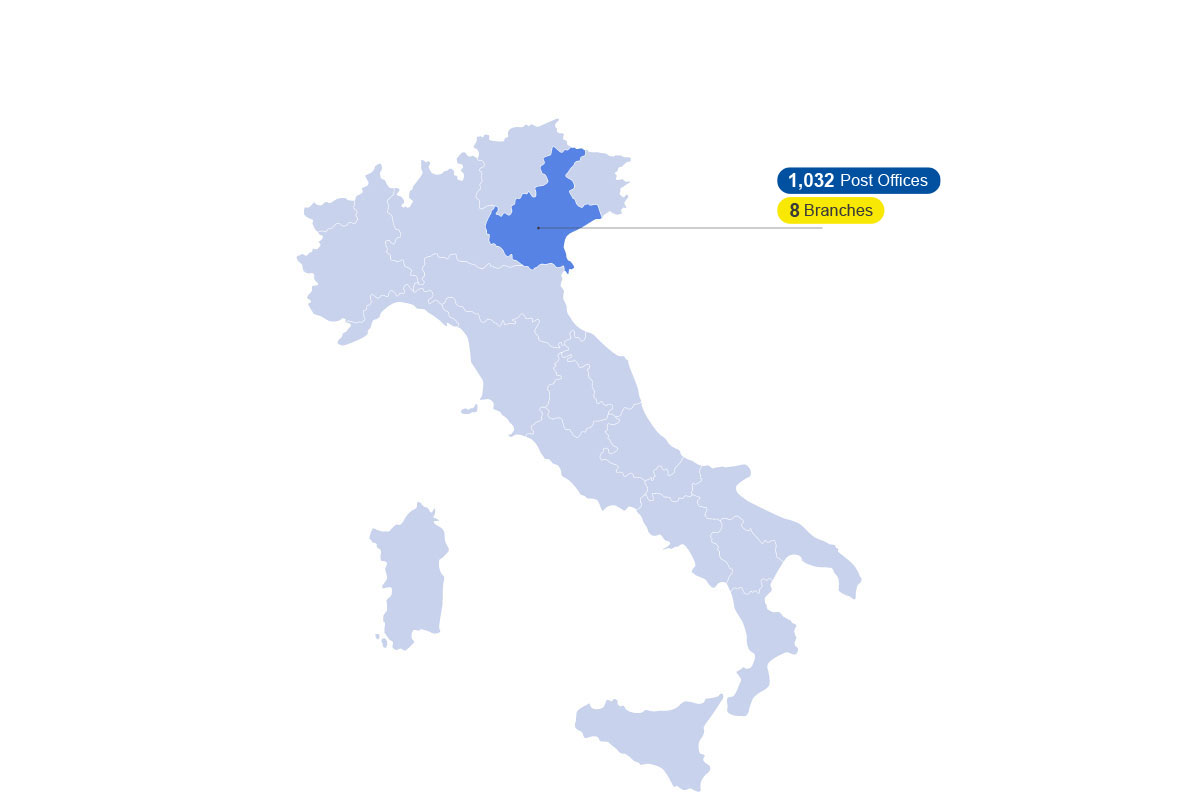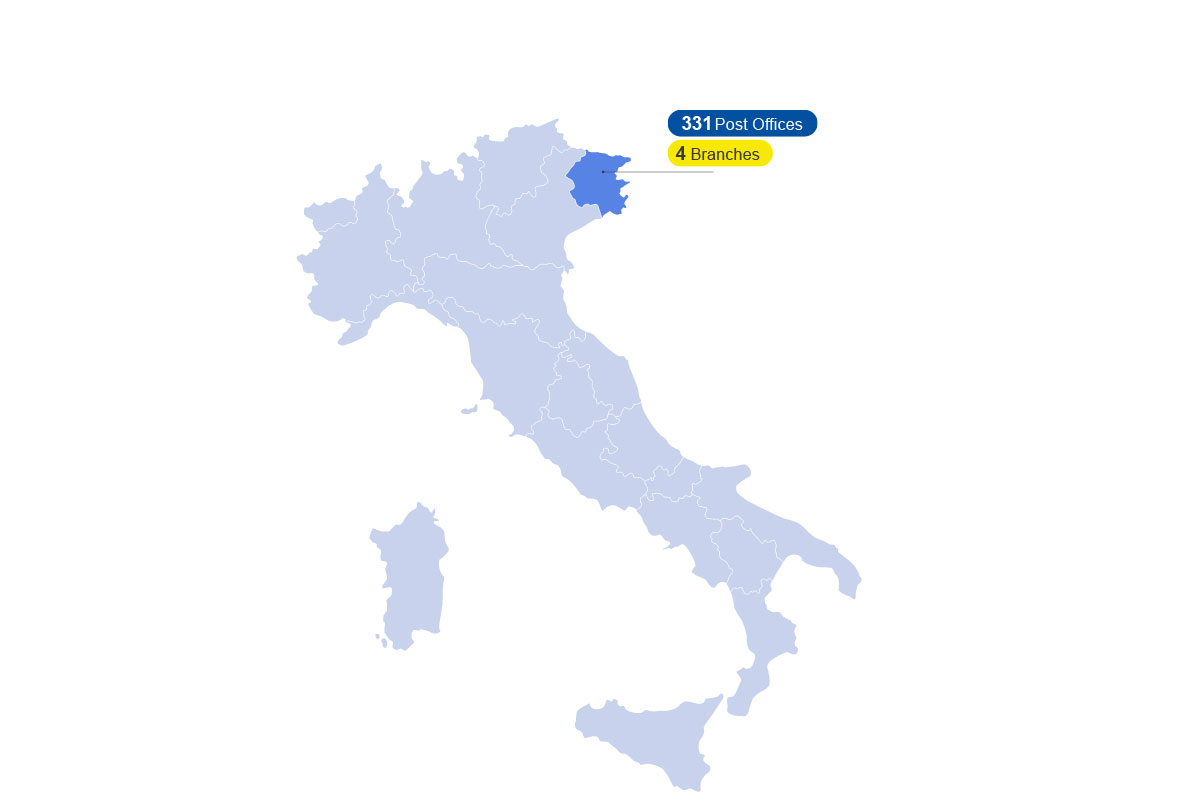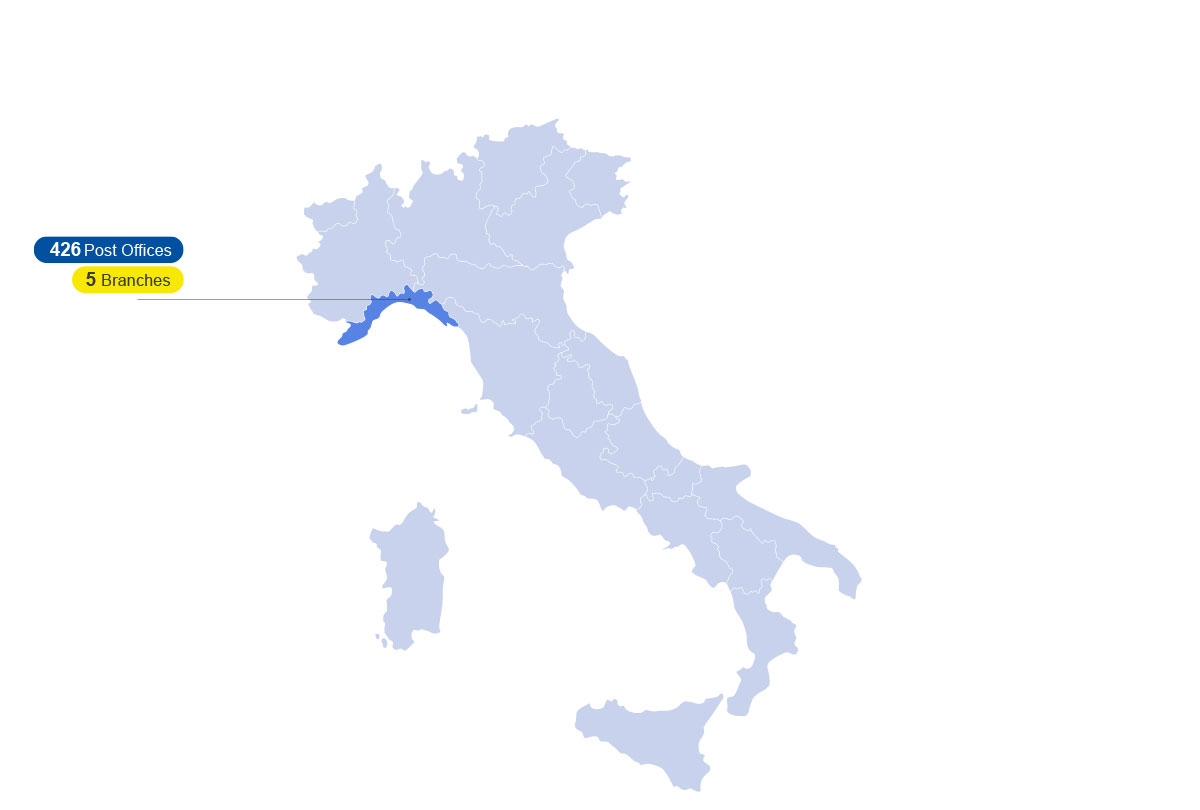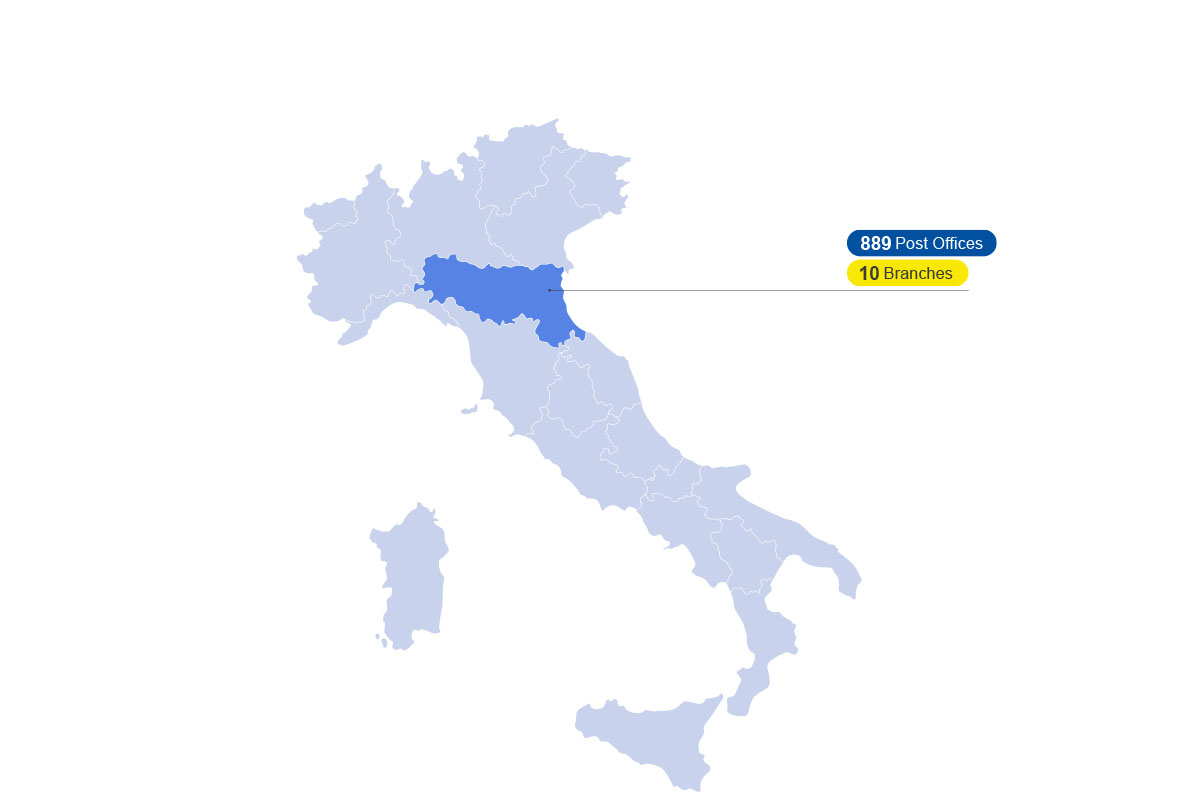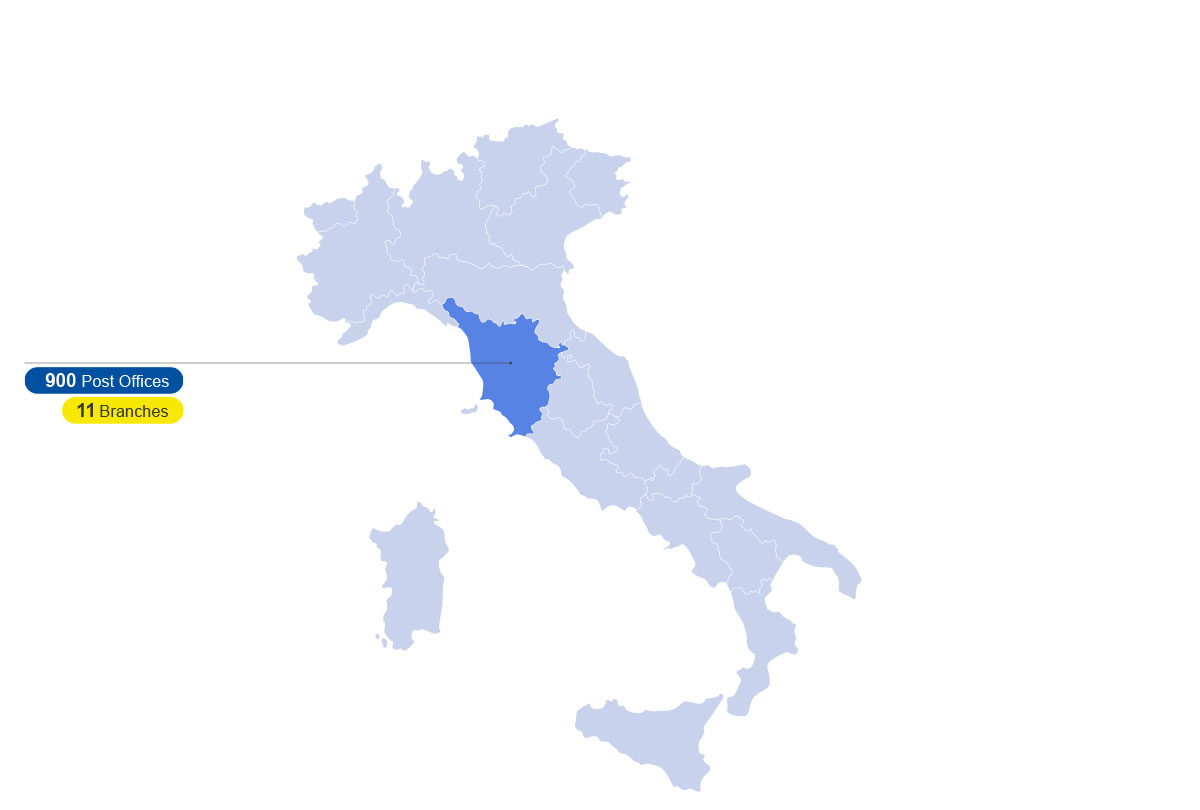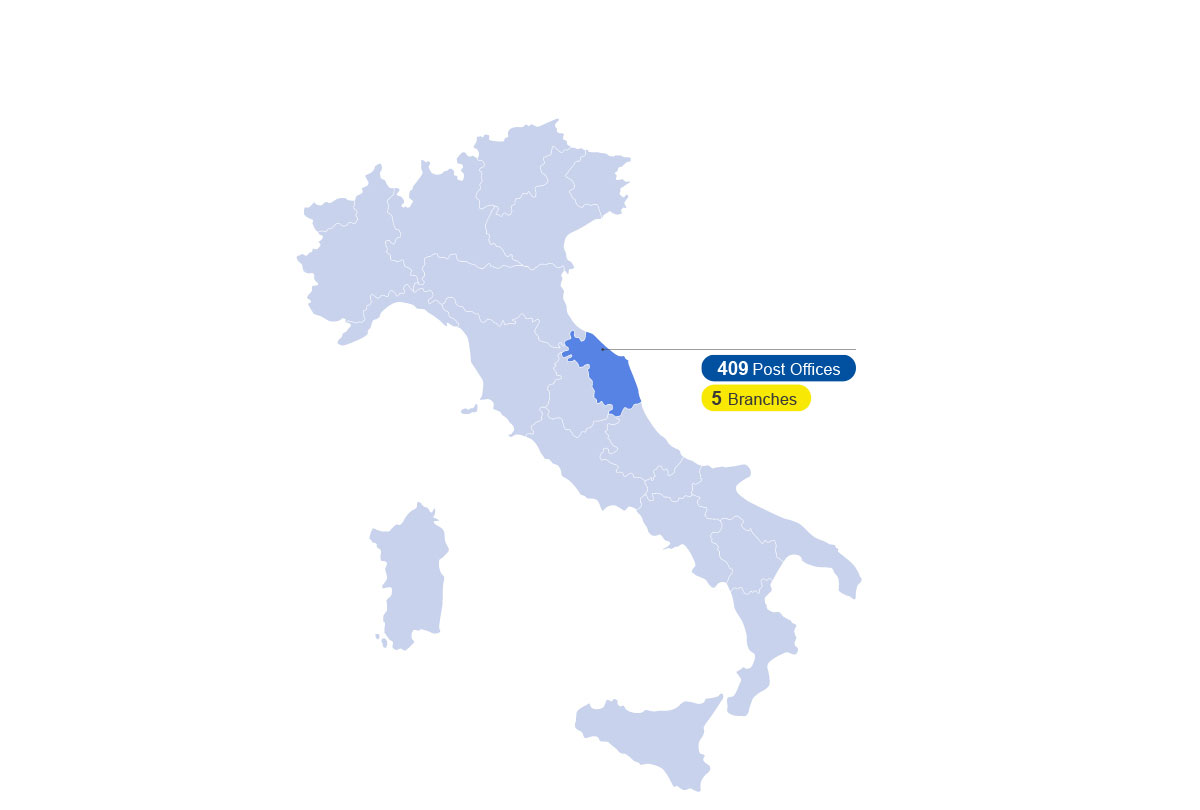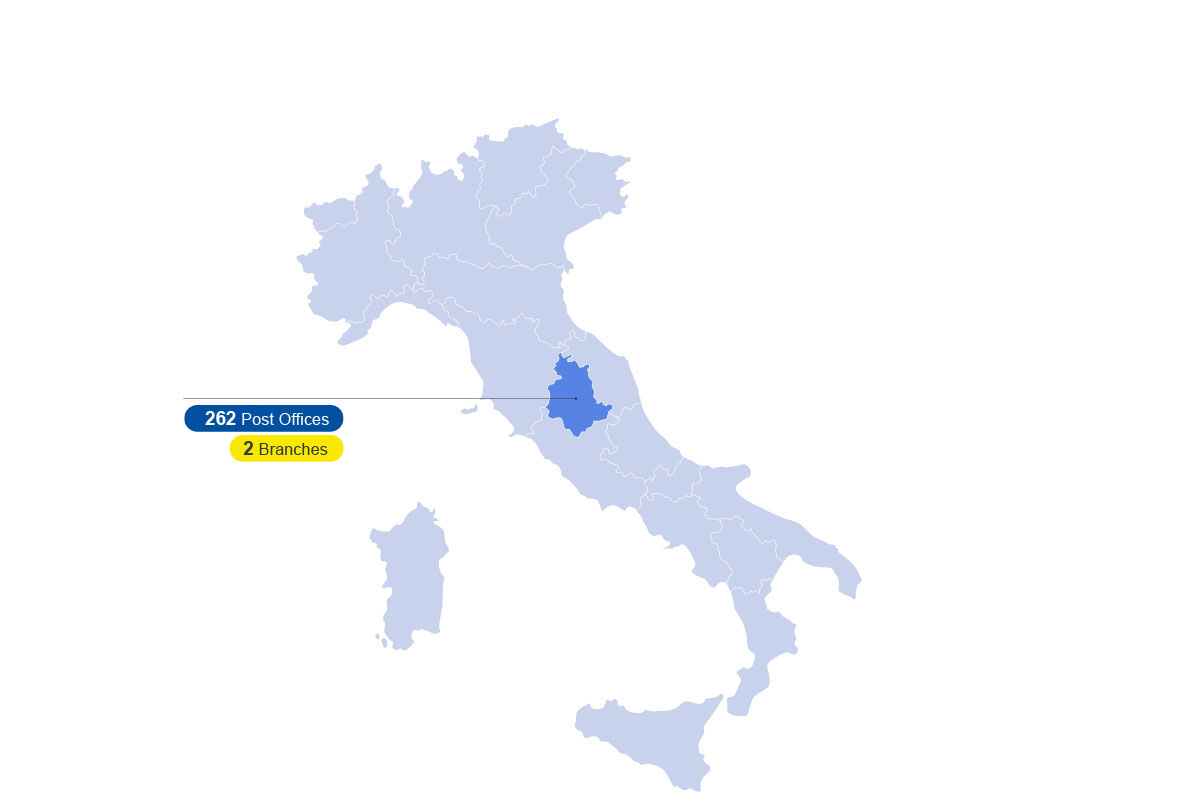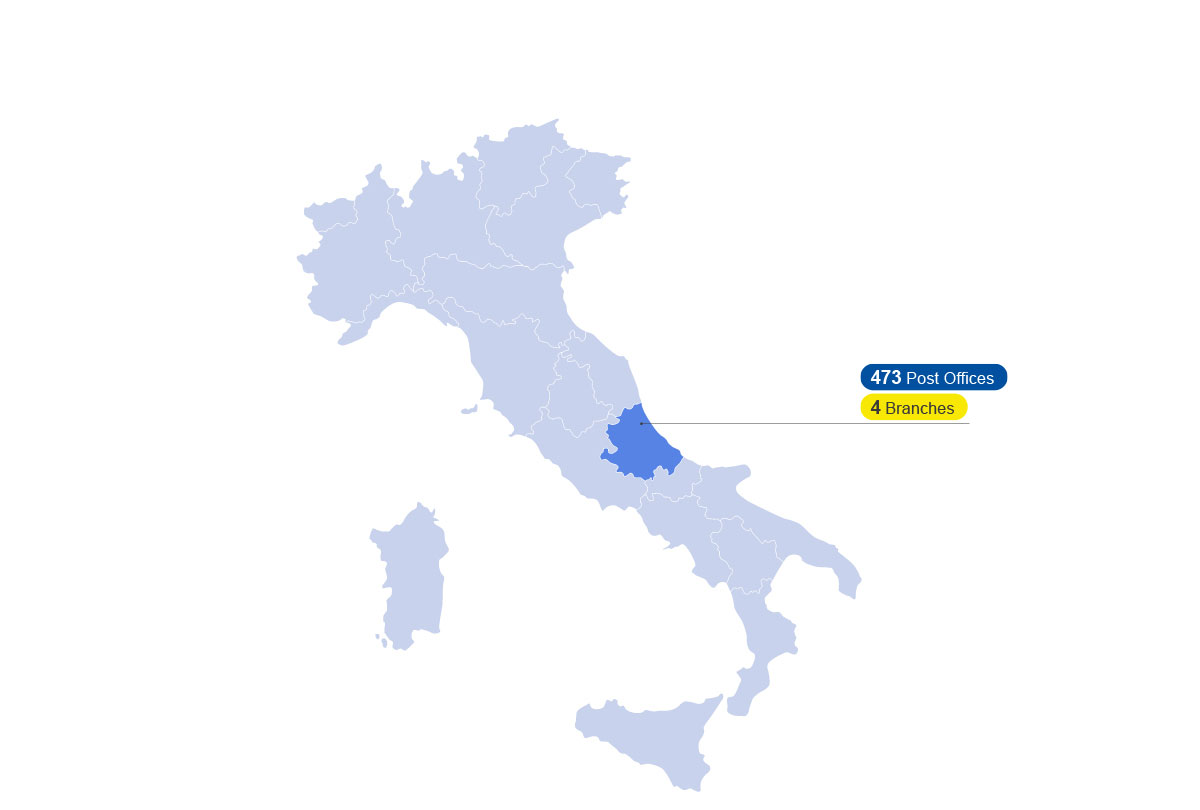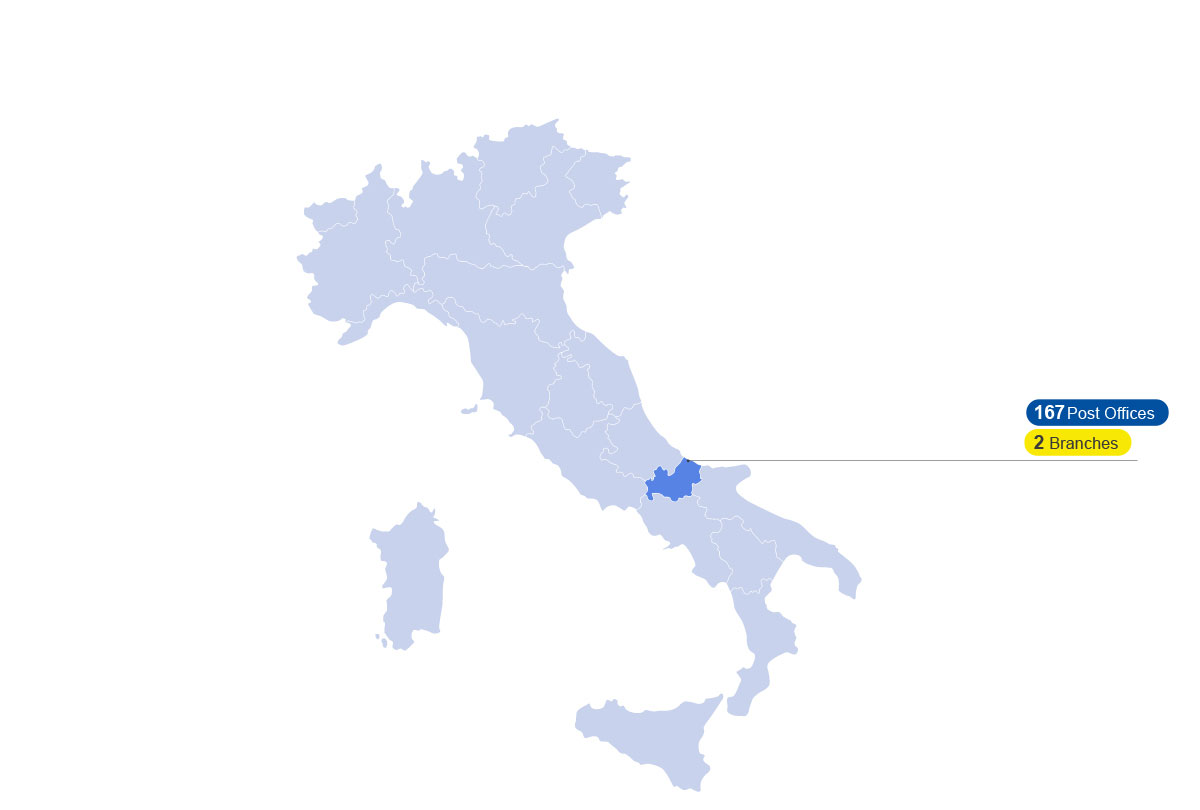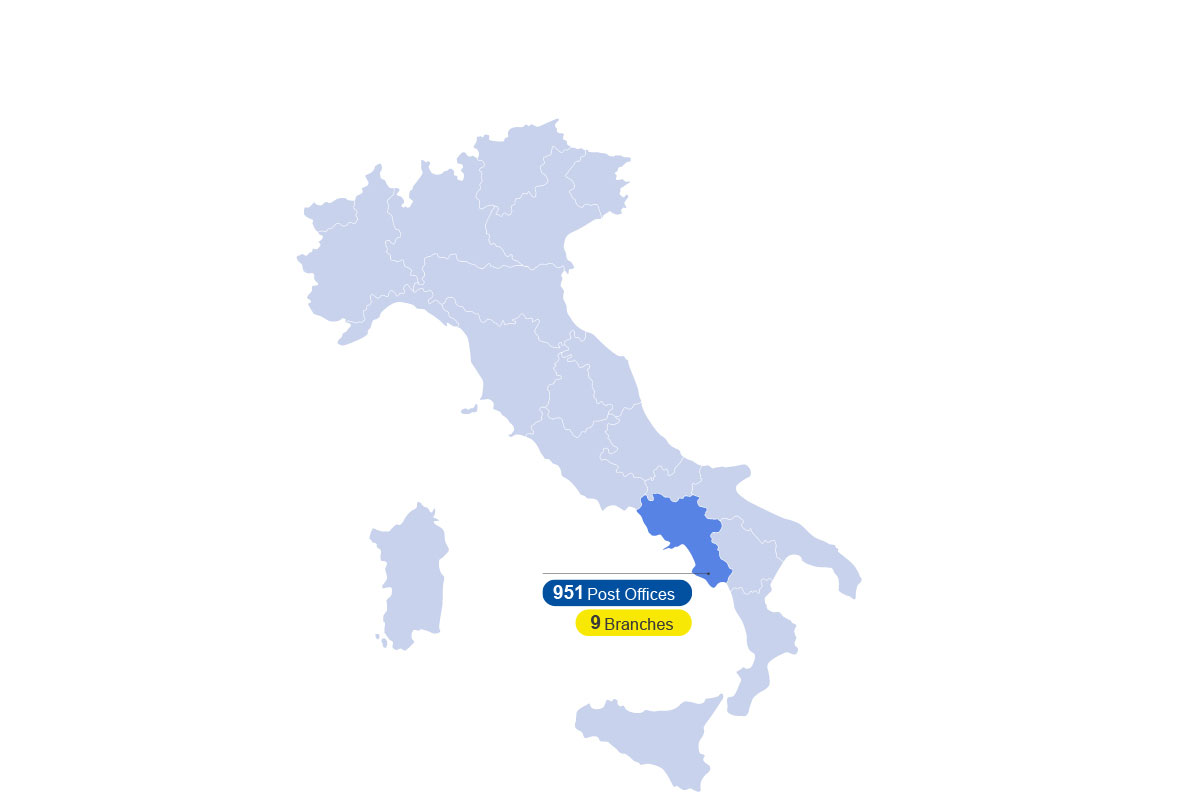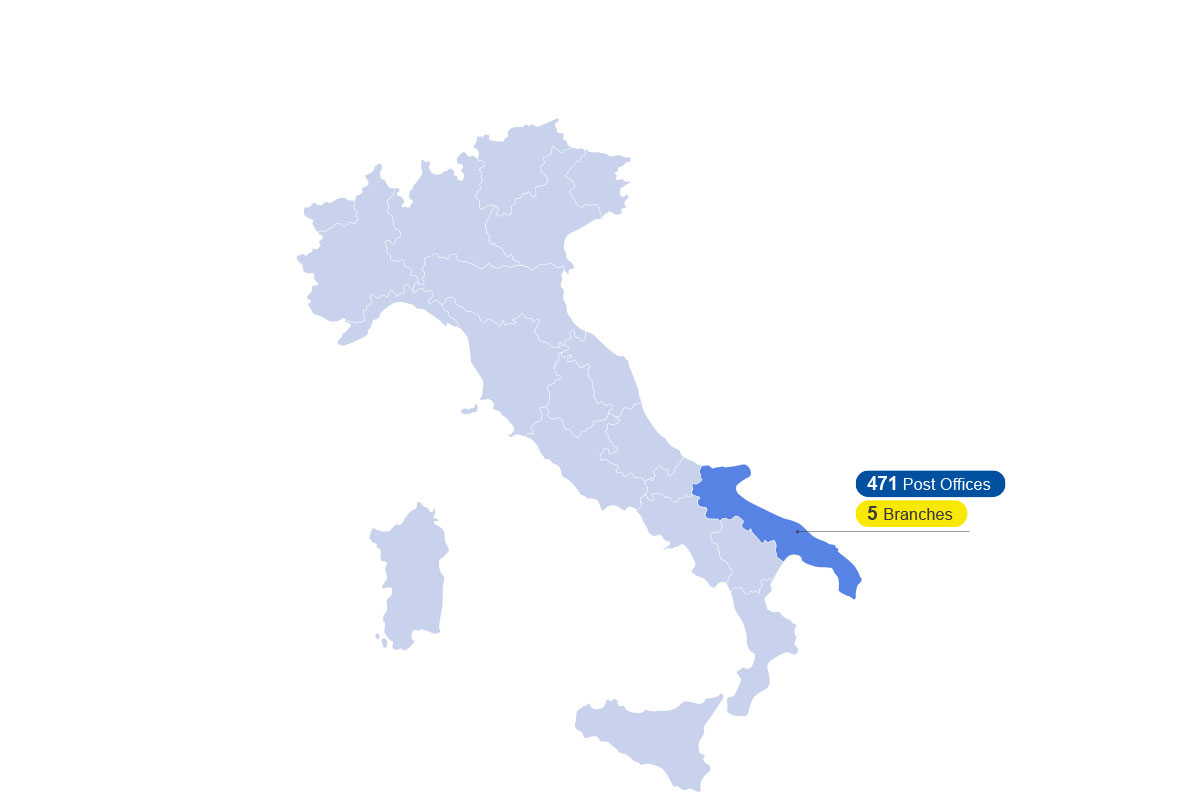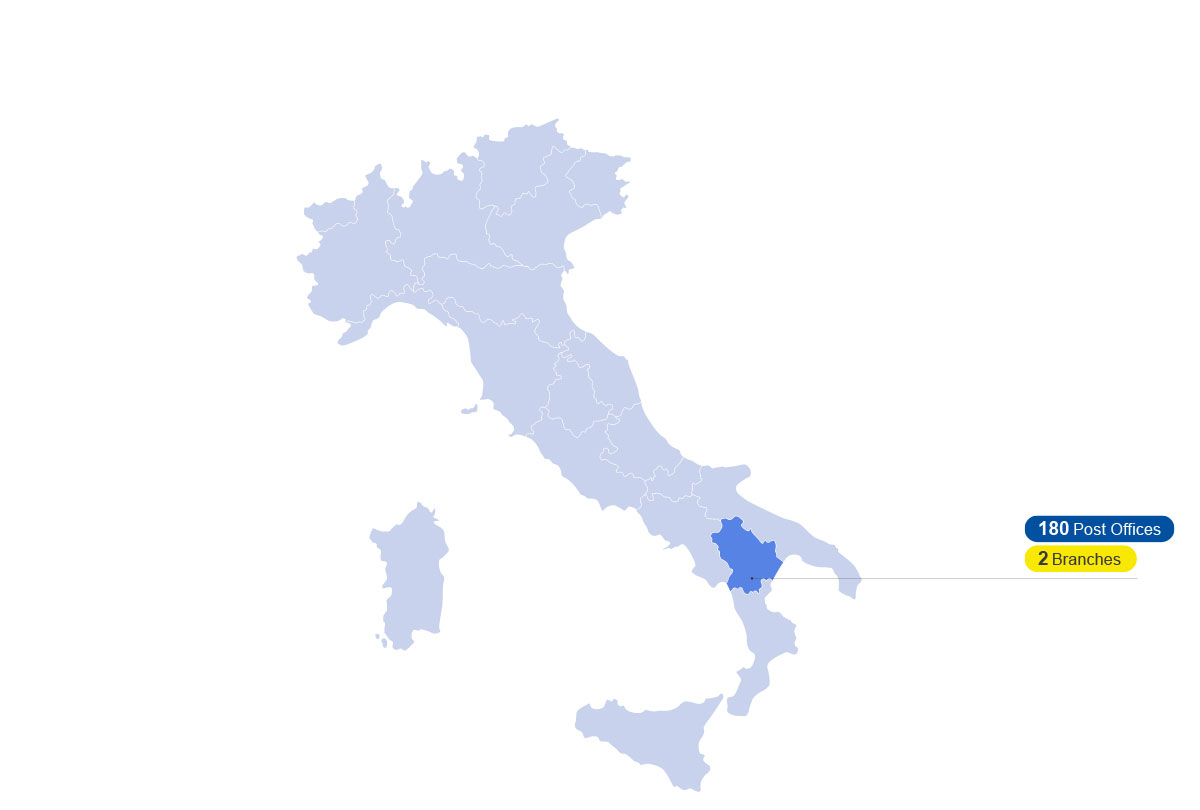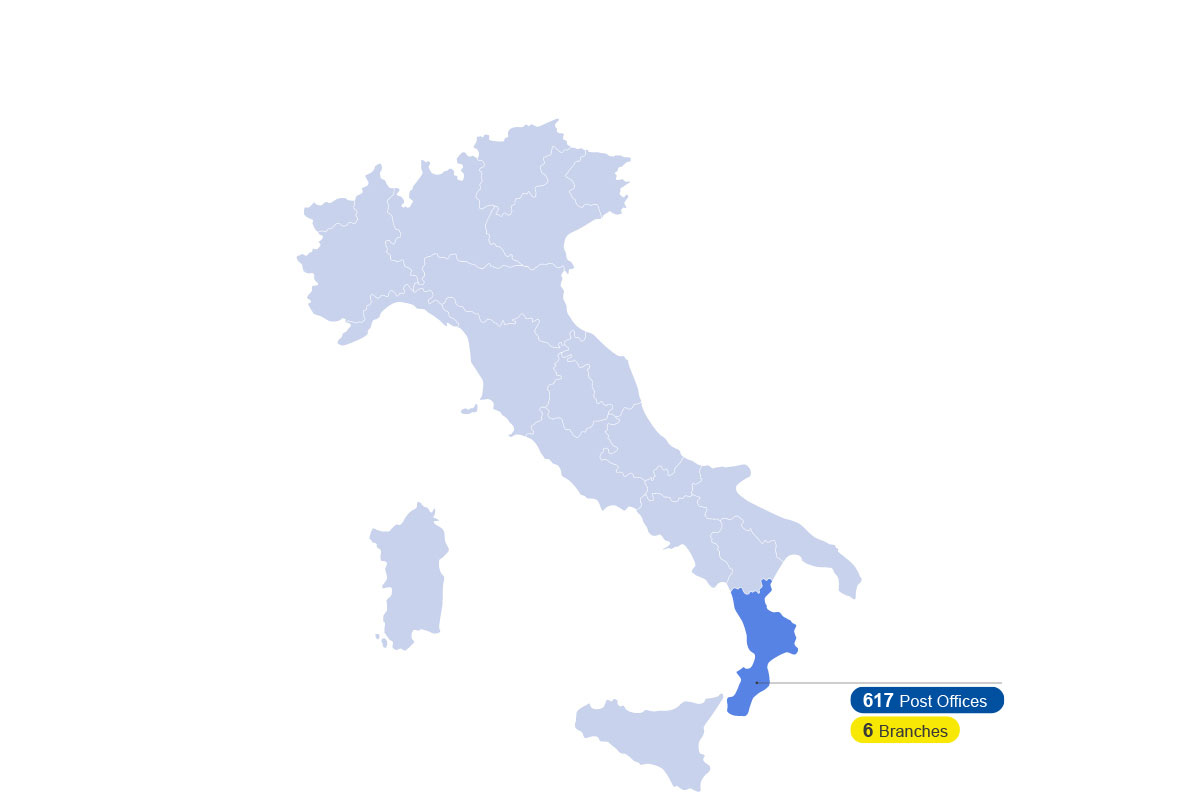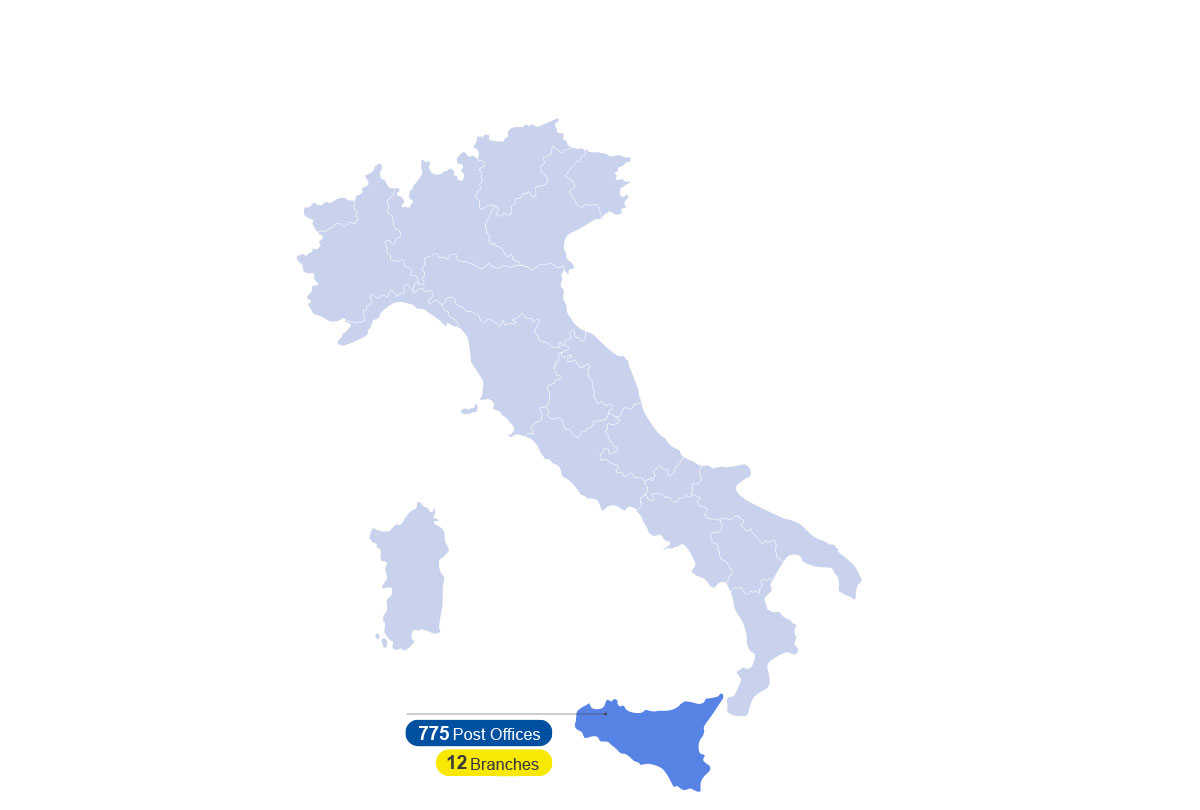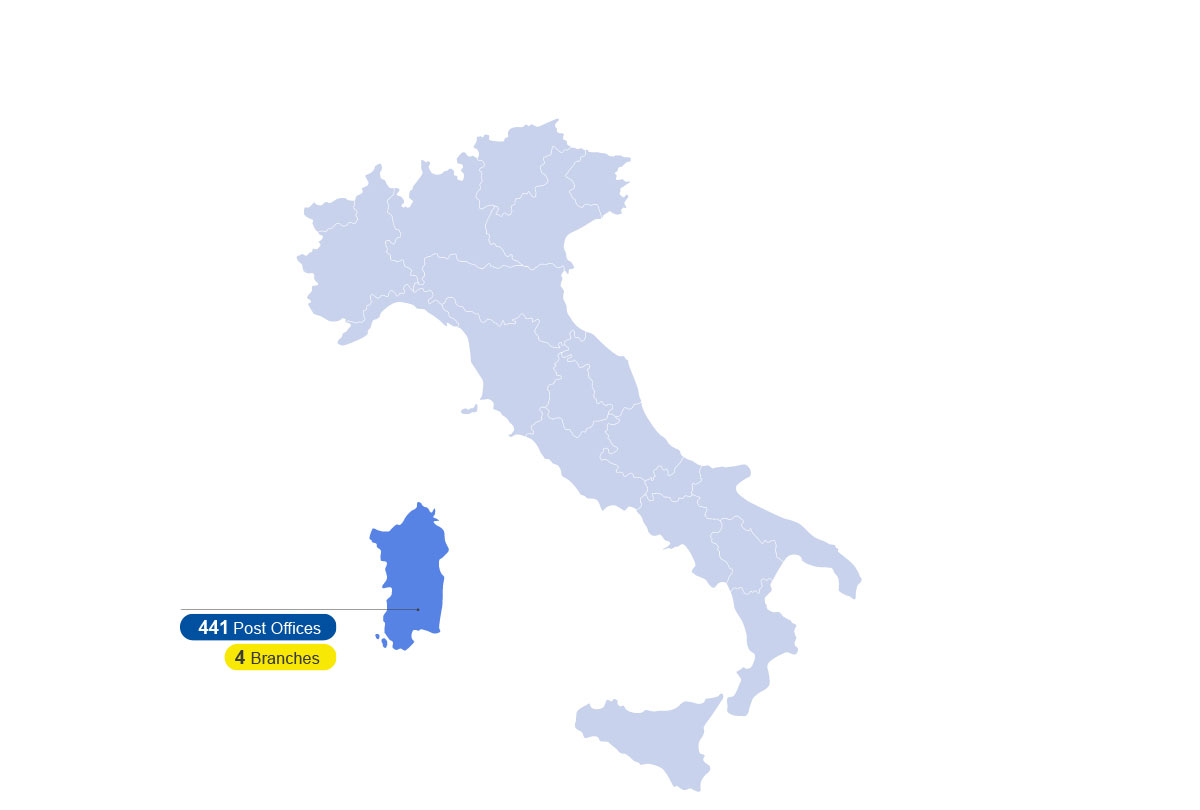 Commercial Network – Business and Public Administration
Macro Areas Business and Public Administration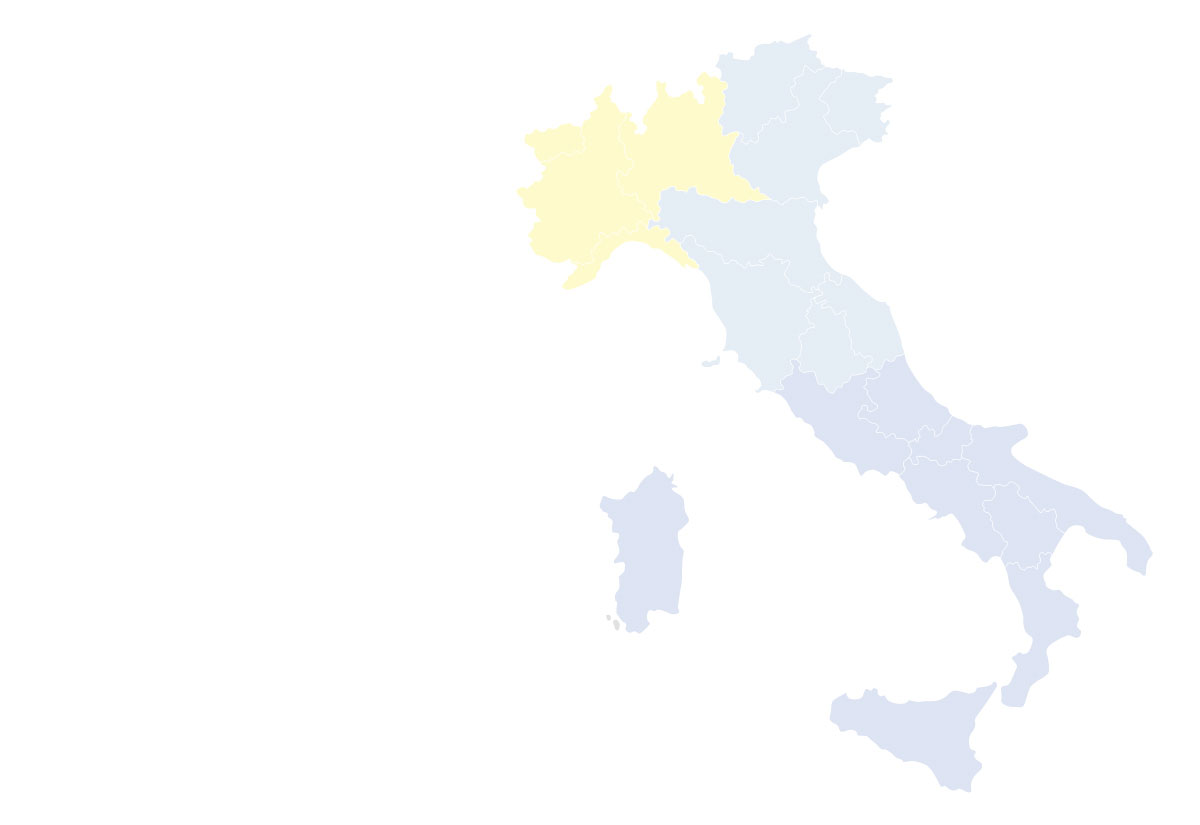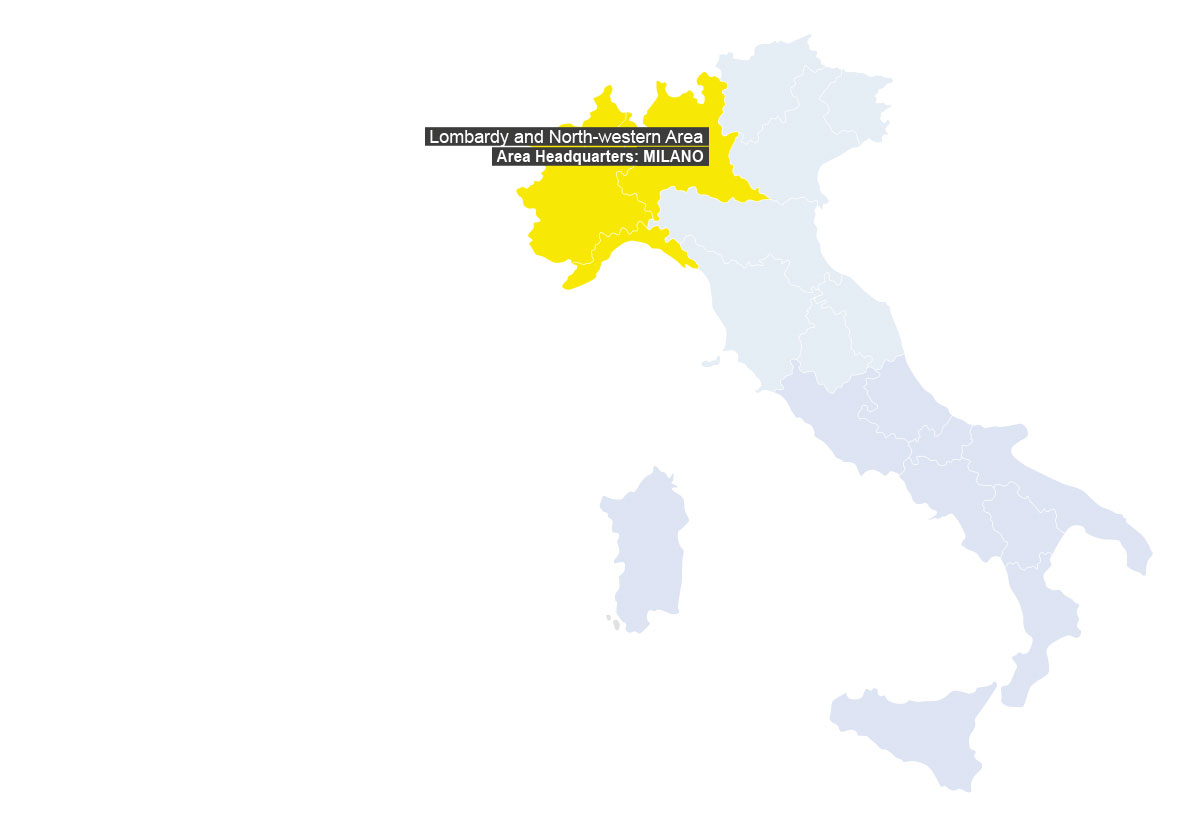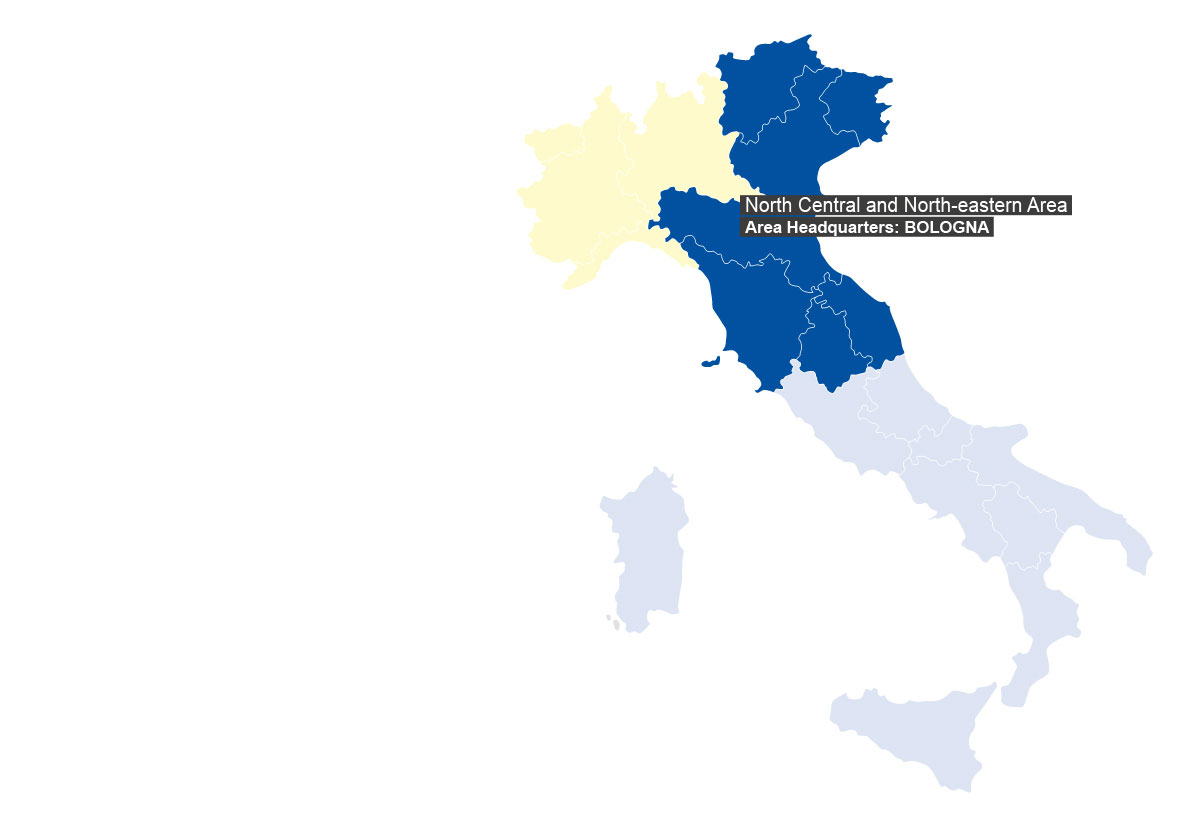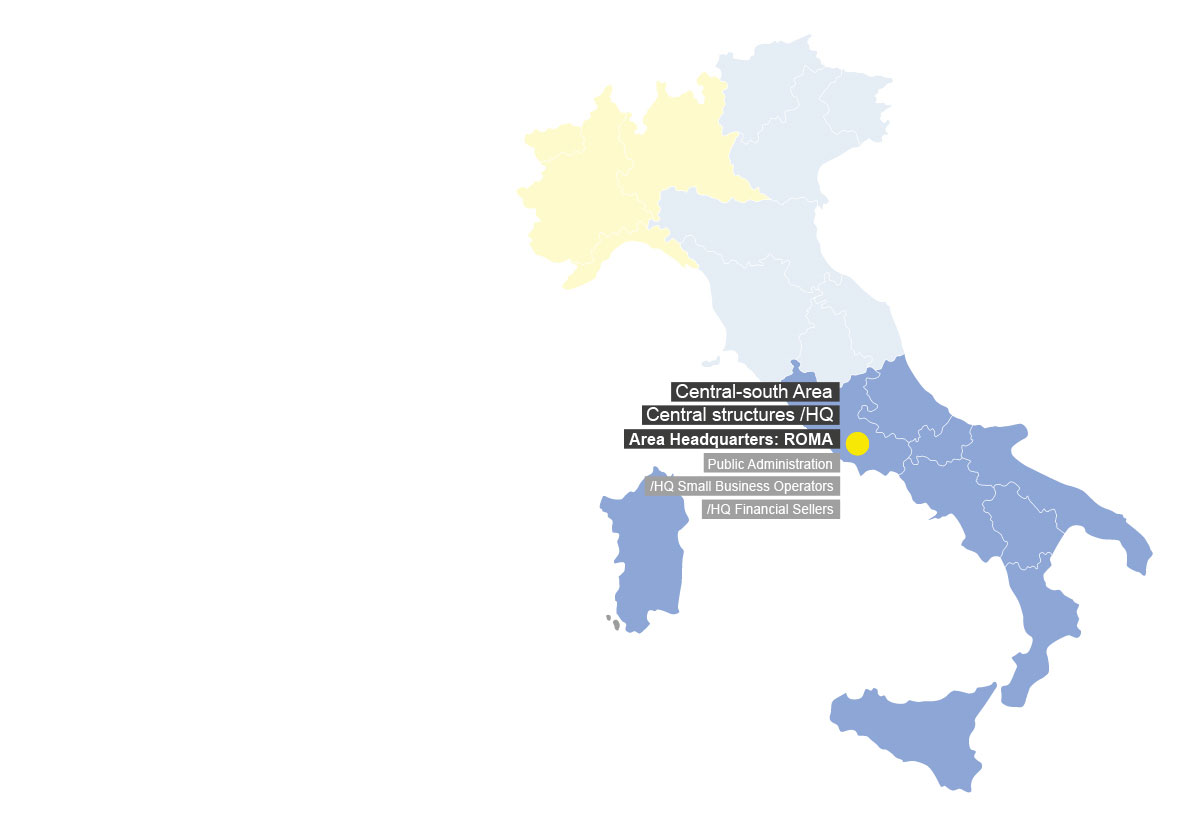 Digital web channels and apps
Outside of Post Offices, the Group's services are provided via digital channels (poste.it website and app), the use of which continued to grow steadily during 2021 with notable growth rates despite the gradual easing of restrictions linked to the health emergency.
For more details on the performance of digital channels during the period, please refer to the paragraph "Omni-channel Approach, Digital Transformation and main KPIs".
Third-party Networks
Third-party networks play a crucial role in the Group's omni-channel strategy. They have been strengthened to provide Poste Italiane customers with a valid alternative to its own networks for access to transactional services, and have become particularly significant in the context of the health emergency. The objective is to create a platform for the integration of the Group's products with new third-party distribution channels and for the use of third-party services within the Group's commercial offerings, also introducing innovative services with high added value. Poste Italiane has affiliated a wide network of contact points.
In 2021 the Punto Poste Network7 was expanded with the activation of around 2,700 new points. As at 31 December the Punto Poste Network includes approximately 13,500 points of contact.
7. The Punto Poste Network consists of collection points (sales points which offer parcel collection and shipping services) and lockers (self-service locations with extended hours of operation).